Lariam (AKA Mefloquine) Injuries
If you were given Lariam in the armed forces with no warning of the dangers you could claim compensation
Lariam (AKA Mefloquine) Injury Claims
Lariam, also commonly referred to by its medical name Mefloquine, is a medicine that is used to treat malaria; a highly dangerous disease that is carried by infected mosquitos.
When armed forces personnel were stationed in or sent to areas where malaria is prevalent, Mefloquine was commonly administered to them so that they could avoid developing the disease which itself can cause a range of afflictions including fevers, chills, and ultimately anaemia and liver and spleen damage. While in many cases the drug worked effectively in combatting the development of malaria, in numerous reported cases the side-effects suffered by those who have taken the drugs can outweigh the damage created by the disease itself.
Some common, less serious side-effects can include:
Stomach pain, diarrhoea and vomiting
Severe tiredness and fatigue
A mild skin rash
Fever
Chills
Dizziness
Muscle pain
More serious side-effects can include:
Sudden headaches
Ringing in the ears
Loss of balance
Confusion
Unusual behaviour
Severe anxiety
Paranoia
Hallucinations
In extreme cases symptoms can include:
Increased blood pressure
Blurred vision
Shortness of breath
Liver problems
Light-headedness – feeling like you are about to pass out
Jaundice
Uneven heart beats
Suicidal thoughts
While the potential dangers of taking Mefloquine are now common knowledge, until 2004 it was regularly used by the British Army for forces personnel stationed or operating within known malarial regions. Many militaries in other countries have banned its use or consider using it only in 'last resort' situations. Mefloquine is not only potentially dangerous on its own, when combined with other treatments such as heart or blood pressure medication or medicines to treat depression or other mental illnesses, it can prove fatal.
Not only this, but if someone suffering from the side-effects is injured as a result of their mental or physical state due to taking the drug, its prescription plays a part in any accident or illness caused as a result.
If you or someone you care for was prescribed Lariam or Mefloquine since 2004, and were not warned of the dangers, particularly for those who have gone on to suffer from psychiatric or physiological issues, you could well be entitled to make a claim for compensation. Once you have seen a medical professional to address the ongoing issues resulting from the drug, you should contact one of our highly experienced solicitors so that we can make a start on getting you the compensation pay-out that you and your family deserve.
Contact us today for free, no obligation advice regarding your Armed Forces claim – either by calling us free on 0800 122 3130, or by requesting a free call back, whereby one of our team will contact you at a time of your choosing to discuss your situation. When you contact us you are under no obligation to continue with the case unless you wish to do so.
We're here to help – contact us today.
---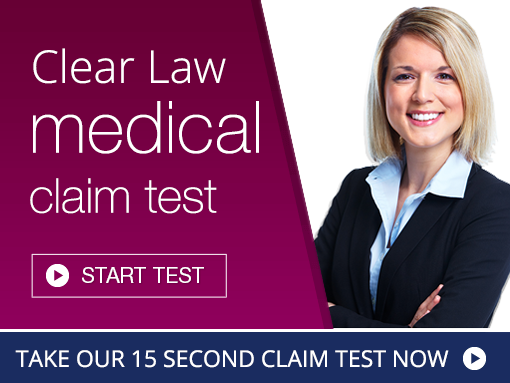 Armed Forces Compensation Claims
---
Free Legal Advice
If you are unsure whether you can claim compensation for a personal injury sustained in the armed forces, then call our personal injury claims team for free for no obligation advice on making a claim. They will ask you some simple questions about your condition, talk to you about what's happened and can tell you if you have a viable claim for compensation or not. Call us 24/7 on 0800 122 3130.
Latest Armed Forces Claims News
A soldier serving in the British Army has received a six-figure sum in compensation from the Ministry of Defence following a terrifying ordeal during a flight to Afghanistan. Remaining anonymous for legal reasons while further ongoing cases continue, Soldier B was a...
read more